At APEX Dental, we offer painless, advanced smile care for everyone in the family! Since 2001, we've served our friends and neighbors with individualized care that creates lifetimes of optimal oral health and beautiful smiles.
Dr. Bhavani and Dr. Mary are our experienced, gentle general and cosmetic dentists, Dr. Trandem provides orthodontic care, Dr. Abby and Dr. Freeze provide pediatric dental care, and Dr. Desai performs oral surgery. Each doctor believes in building lasting relationships with patients, and caring for each person as they would a family member. Our team members believe the same: they are friendly, compassionate, and supportive. We are here to help you achieve your best smile and are glad to serve!
Learn more about: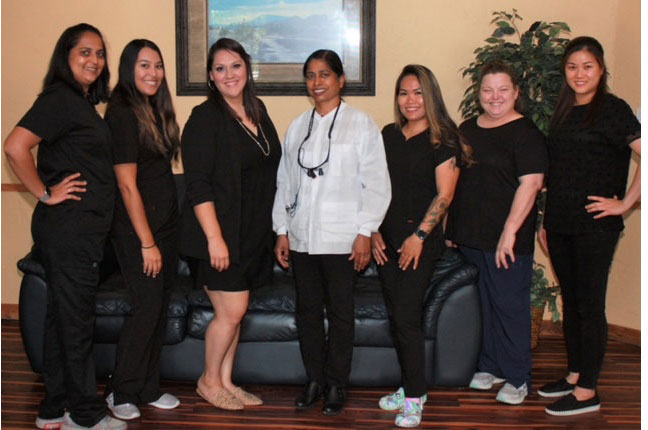 As a family-friendly practice, we welcome parents to join their children in the treatment area for pediatric dental visits. Please contact our Austin, TX family and pediatric dental office to learn more about the patient-focused care we offer and schedule a visit.
We welcome families from Kyle, Dripping Springs, Southwest Austin, and surrounding communities. Everyone at APEX Dental looks forward to meeting you and your family. Call us today!
"We have been going to Apex Dental for several years and love Dr. B and the staff. She is amazing with my kiddos and always speaks to them directly as young adults instead of toddlers. She is very gentle and has an amazing bedside manner!"
Susan W
"We have been going to Apex Dental for several years and love Dr. B and the staff. She is amazing with my kiddos and always speaks to them directly as young adults instead of toddlers. She is very gentle and has an amazing bedside manner!"
Susan W
"We have been going to Apex Dental for several years and love Dr. B and the staff. She is amazing with my kiddos and always speaks to them directly as young adults instead of toddlers. She is very gentle and has an amazing bedside manner!"
Susan W