We recognize that all of our patients are unique and deserve to receive dental care that reflects their individual needs. Our experienced and talented dental team is committed to working with you and your family to create a comfortable, stress-free, and rewarding dental experience every time you visit our practice.
We are pleased to welcome you and your family, and we look forward to working with you.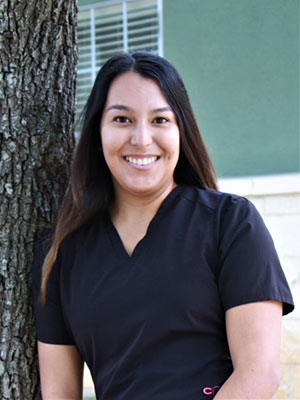 Alyssa
Dental Assistant
My name is Alyssa. I'm a dental assistant and front desk receptionist. I love meeting new people every day and getting to know everyone that comes into the office.
When I'm not at work, I love spending time at home, watching movies, walking or going hiking, and spending time with my dog, Milo.

Deanna
Dental Hygienist
Deanna has been a registered dental hygienist for 22 years! She enjoys assisting her patients to achieve optimum oral and overall health! She also really likes getting to know her patients on a personal level. When she is not in the dental environment she enjoys gardening, church and spending time with her family.

Julie Anne
Dental Assistant
Hello, my name is Julie Ann. I was raised in the Philippines and graduated from Ama Computer Learning Center in Makati City with a degree in Hotel and Restaurant Services. I moved to the United States in 2013. I recently found that I wanted to do more with my life so I attended dental assisting school in Kyle and earned a certificate to become a dental assistant.
I am married to Ruben and we have two beautiful children, Josh and Evan. Outside of work, I am very family-oriented. I love spending time with my kids, going to their sports activities, or just simply taking them to the park. My most enjoyable thing to do with my family is to cook a full family meal for us to enjoy together.

Sophie
Insurance Coordinator
I have a deep passion for providing the best customer service for all clients who enter our doors. Every customer is deeply appreciated and we hope to convey that through superior customer service. In the office, I oversee payments made and verify that insurance companies provide payments in a timely manner to provide a quick and seamless visit for the customer. I hold a degree in hospitality, as well as billing and coding.
In my free time, I like to listen to music and try new foods around Austin. I also love to travel and always look forward to the next adventure.

Shelly
Scheduling Coordinator
My name is Vaishali, but my friends call me Shelly. I have been working in healthcare since 2008. I attended Austin Dental Assistant School in CircleC to get my Dental Assistant Certification. I am passionate about getting to know all of our patients and making sure they receive quality service and attention.
In my spare time, I love cooking, going swimming, and playing with my two handsome boys.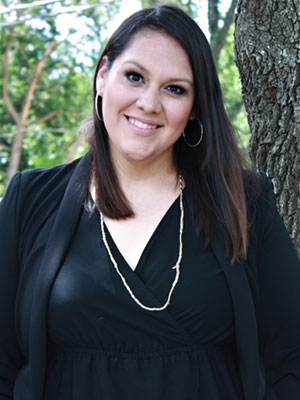 Stephany
Office Manager
My name is Stephany and I am the office manager for the practice. I help you set appointments and explain any treatment and insurance questions you may have. I have been in the dental field since 2007. I started as a dental assistant and later moved on to the front office.
I grew up in South Texas and I am new to the Austin area. I spend most of my time with my husband and kids. You can catch us at the track racing, exploring trails on our dirt bikes in different state forests, or on the couch watching movies.

Ashley
Dental Assistant
My name is Ashley. I was born and raised in Austin, Texas. I'm new in the dental field and excited to see where this path takes me!